These are our awesome staff that God has brought together to date. Pray for them and reach out if you want to know more about their ministry areas and what DayStar looks like through their eyes.
My name is Dawn Vandelden. I am married to Steven Vandelden, and together we have 3 beautiful children. I am an American, born and raised in North Carolina. In highschool, I felt God calling me to serve Him in cross cultural ministry. While I was in university I felt God leading me to work among the Native people and learned about DayStar and their work here in Canada. After an initial summer internship God led me to begin work full time with DayStar. My main focus is on the children and young moms of the community. Working with them to teach practical skills and spiritual truths that will help them as they walk through this life. But, ultimately my desire is to serve God in whatever ways He calls me to.
If you have any questions about what ministry looks like from a "mom" perspective, or any other questions, you can contact me at sdvandelden@gmail.com
Steven Vandelden
I am from Bowmanville, Ontario. God put His call on my life in my late teenage years to serve Him. Through serving the Lord by ministering to homeless people in Oshawa and local church discipleship, through various church, missions and service experiences He has helped shaped my heart. God has created me passionate about loving concern for anyone on my path. I am blessed to care for those around me and I especially desire to help those who recognize a deeper need in their lives whether it is spiritual, financial or practical. I desire to see a revival in the church of our call to prayer and selfless love and seek continually to grow in these ways to model them – in short discipleship. God has called me to Wiky, and Daystar. He has called me, alongside other believers, to serve in walking with Him in building His church by nurturing the faith of local believers and serving the people of the community. We do this with the hope to build a bridge for our First Nations people to know, especially by experience, who Jesus is. God has blessed me with a beautiful wife Dawn who is a life partner and partner in the ministry. We have three wonderful kids: Lily(center), Tobias (Steven's lap), and Daniel (Dawn's lap).
I am also responsible for the "internship program" for DayStar. If you are interested or have any questions, please contact me at stevenjingleheimersmidt@hotmail.com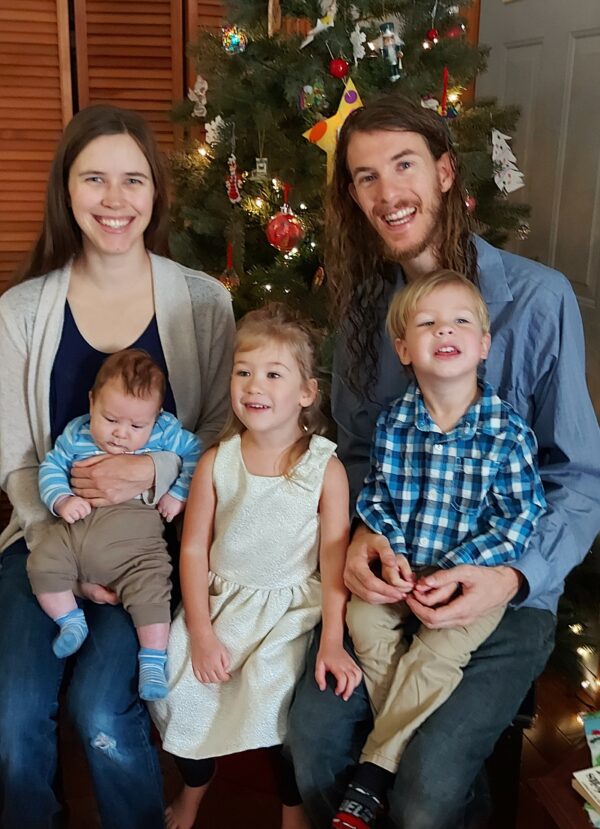 Lue Mahaffey:
Lue Mahaffey has been serving in Thessalon First Nation 12 years and the remote community of Weagamow First Nation for 8 years. Her time in Thessalon First Nation began as a volunteer  through the summer camp programs which eventually led to her leaving the south and moving to Thessalon to work full time with Daystar. Lue received her honourary Indigenous name from elders Mary Simon of Eabametoong First Nation, and the late Vicki Simon of Thessalon First Nation, which means Smiling Turtle. She is passionate about building bridges with the First Peoples and enabling others in their journey of learning and growth to see transformation in their lives.
Lue can be reached at Mary.Lue.Mahaffey@gmail.com if you have any questions about her ministry and what it looks like in Thessalon.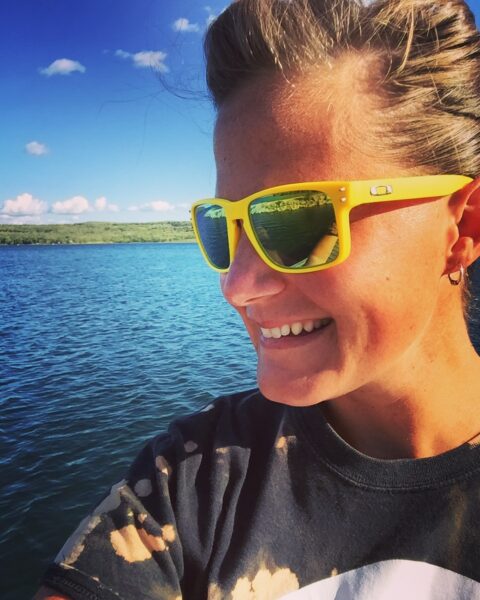 Anthony and Barbara Pennings with Lydia (seated) and Samuel (standing)
Anthony and Barbara serve in M'Chigeeng FN. Reaching out in practical ways sharing the Truth of the Gospel message. Anthony spends much of his time walking one on one with the men of the community Mentoring and Discipline them all while building trust. Barbara has been working in the School as a Literacy coach, enjoying the opportunity to get to know the children and teachers in the community. They have been involved in addictions and mental health circles, as well as youth programming, and sports related outreaches.
Anthony and Barbara can be reached at bapennings@gmail.com if you would like to know more about their ministry in M'Chigeeng and the doors that God is opening for new and creative ministry opportunities.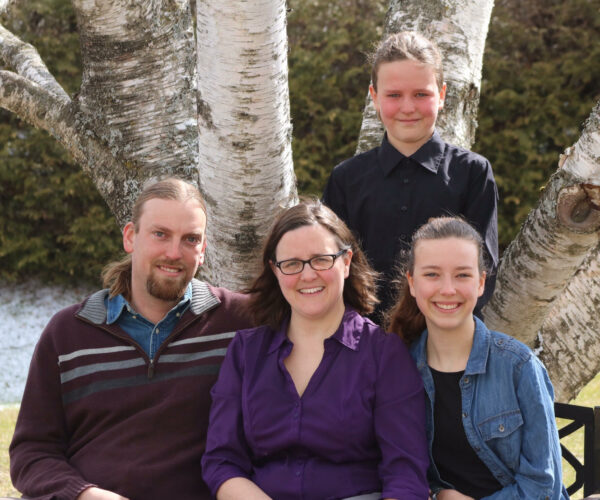 Bernie Prinzen – Director
Cheryl Lynn Peltier – DayStar Center (Wiky) Manager
Tanya Pangowish – Office Assistant (Wiky)
Linda Teague – Office Administrator
Cheryl Anne Peltier – Bookkeeping