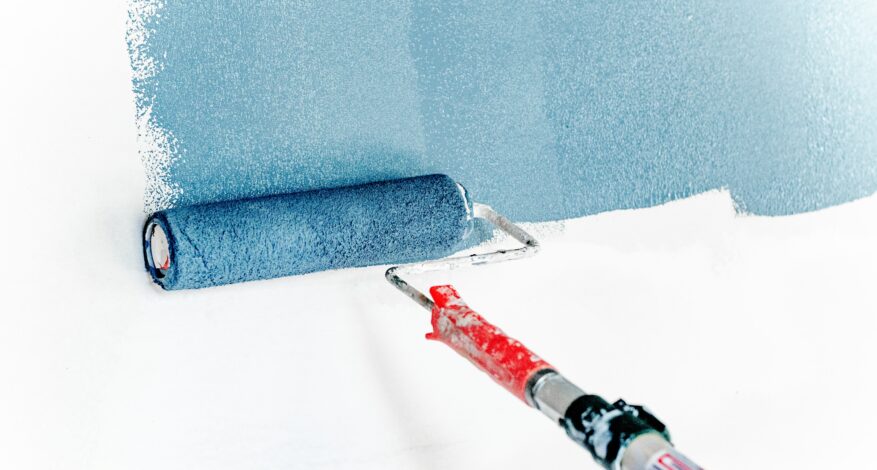 Awed
My wife made a deal with me years ago.
It went something like this, "I found some wallpaper I really like.  If you put it up in our dining room, I promise, you will never have to do anything to that room again."  As you can probably guess, the day came when she said, "This wallpaper is outdated. Can we paint?"  Two things came to mind . . .  first, the obvious disregard of the promise and second, I knew that the word "We" really meant, me. "Will you paint?"
It was funny how easily the words, "Can we paint?" rolled off of her tongue.  In her mind, painting was just a matter of going to the store to get the paint and rolling it on the wall.  She didn't, and to some degree, still doesn't realize the work involved in the preparation of the walls so that we . . . rather . . . so that I can paint.  Not only was there wallpaper to remove, but there were also holes to patch and there was chipping paint to scrape, not to mention all of that wallpaper glue that needed to be removed.   There was a lot of sin to take care of.  Rolling the paint on is always the fun part.
Well, I gave in and got started with the painting project. Funny but I don't recall every hearing; "Wow that's great!" as I prepped the walls.  That took, what seemed to be, forever.  When I finally started to paint, well, that's when the ooos and the ahhs filled the room.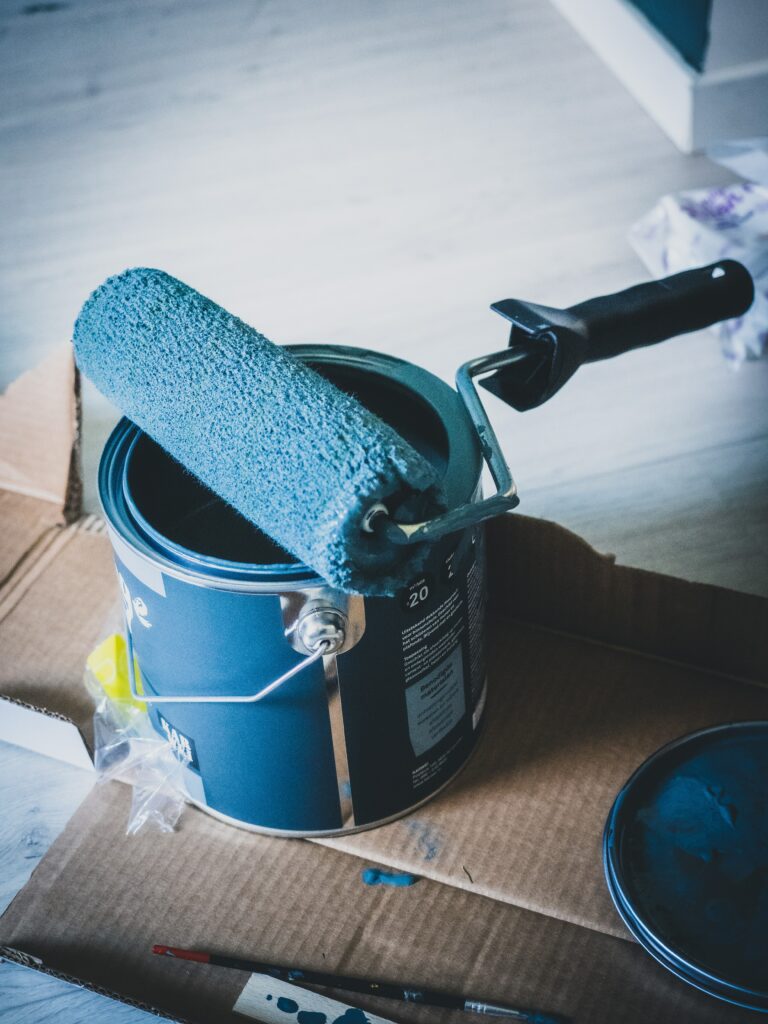 As I considered the account of the healing of the paralytic in Luke 5, I saw some parallels.  The ooos and ahhs from the crowd came as a lame man was made to walk.  The people could see that, and marveled at the "paint" rather than the greater work of having sin forgiven.  Jesus knew that the crowd would be impressed with what they saw and that would point to the real work.  How elementary.
Then I started thinking about me.  I've cited several times when God has left me and my family in awe as, in a spectacular way, He worked to meet a need we had. . . And I think that's important!  But then I start to wonder if I'm just like the crowd. Is my breath taken away more by the spectacular way God has worked to pay one of our bills, or by the spectacular payment that was made for my sins?  Which am I quicker to brag in public about? Hmm . . . Sad to say that I know the answer to that . . . and it isn't as it ought to be.  How elementary.
Lord, as I read, I need to see ME through Your eyes rather than the shortcomings of others.  It does me no good to identify where others fall short, if I don't allow your Spirit to convict and change me as my life is reflected in what I see.  Thank you for all of the prep work that you performed on me. You filled my gouges and cracks with your blood so that I can now be presented as a perfectly painted wall in You. I am in AWE of that work!
Luke 5:17 17 On one of those days, as he was teaching, Pharisees and teachers of the law were sitting there, who had come from every village of Galilee and Judea and from Jerusalem. And the power of the Lord was with him to heal.[d] 18 And behold, some men were bringing on a bed a man who was paralyzed, and they were seeking to bring him in and lay him before Jesus, 19 but finding no way to bring him in, because of the crowd, they went up on the roof and let him down with his bed through the tiles into the midst before Jesus. 20 And when he saw their faith, he said, "Man, your sins are forgiven you." 21 And the scribes and the Pharisees began to question, saying, "Who is this who speaks blasphemies? Who can forgive sins but God alone?"
22 When Jesus perceived their thoughts, he answered them, "Why do you question in your hearts? 23 Which is easier, to say, 'Your sins are forgiven you,' or to say, 'Rise and walk'? 24 But that you may know that the Son of Man has authority on earth to forgive sins"—he said to the man who was paralyzed—"I say to you, rise, pick up your bed and go home." 25 And immediately he rose up before them and picked up what he had been lying on and went home, glorifying God. 26 And amazement seized them all, and they glorified God and were filled with awe, saying, "We have seen extraordinary things today."(biblegateway.com, ESV)
More than just a BELIEVER in God, I need to be a FOLLOWER of Jesus!