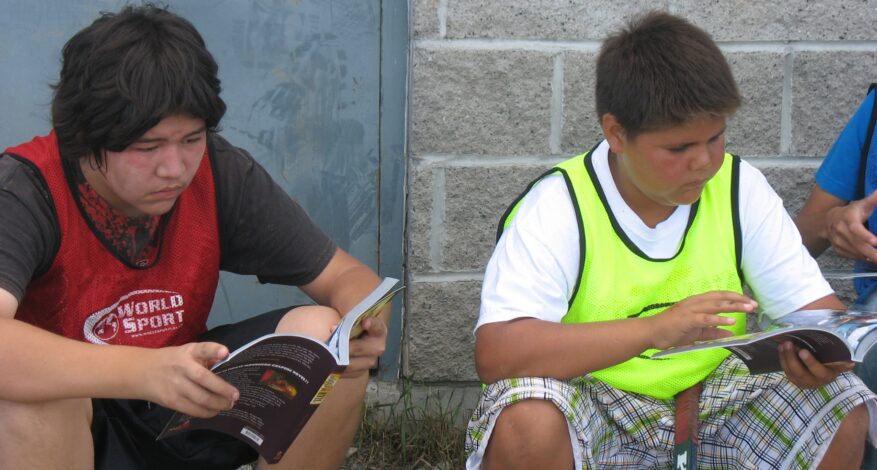 Standards That Rules Our Lives
It kind-of scares me when I realize how many of the choices I make are based on what other people think. It only takes a trip through my high school yearbook to illustrate that fact. Big hair . . . I mean really big hair for the girls . . . Shirts with spectacularly wide collars, along with guys wearing platform shoes . . . oh and then there were earth shoes . . . Whatever did we see in earth shoes??? I'm guessing that several years from now, today's kids will look back at their jeans, all filled with holes, and find themselves scratching their heads, wondering what they were thinking.
I can remember one night, as a Youth Pastor, I lead a discussion in our small church youth group. The topic must have been dealing with the fact that God's Word is to be the standard that rules our lives. I got a little kick back when I said that too many times, the "world" determined our behavior. Some didn't think that they were influenced that much by what other people thought. That's when I brought up the way they dressed. Well, when teens are in the midst of wearing whatever fad clothing style is fashionable, it's hard to convince them that their clothes were "cool", because that's what other people were telling them. As I spoke, I was rather unconventional at times. So, after letting them try and convince me that they didn't let others tell them how to dress, I pulled out my trump card.
"Underwear . . . Whitey tighties or boxers?" (The transition to boxers was in full swing). The gang chuckled a bit and then realized that, yes, what people think, even dictates what kind of underwear we will put on.
Wow, that says a lot!!! Fashion dictated by the world can become an issue for believers . . . but what is fashionable influences behavior too. Actions that were at one time "off the charts" in the eyes of the world, just a few years ago, have not only become tolerable, they've become fashionable. Putting that thought in clothing terms, years ago, one of my Moody Bible Institute Professors related the decline of Christian standards to the length of dresses. He said, many believers no longer look exclusively to God's Word as their standard . . . Instead, they measure their standing before God by the world . . . Referring to dress lengths, he said, "Many feel that we just have to be one inch longer than the world to be an obedient Christian."
I didn't plan it this way, but today I realized that the subject of my Bible reading is lining up nicely with Easter. As I read about the "Triumphal Entry", knowing the rest of the story, I couldn't help but think that those present . . . those laying down their cloaks and branches, to provide a "red carpet" entry into Jerusalem for Jesus, were just doing the fashionable thing. They were caught up in the frenzy . . . and so they were cheered Jesus. In what really amounted to only moments, the "fad" they were following would fade . . . their fashionable "cheers" would quickly change to cries of, "crucify Him!" Even for the disciples, the peer pressure of the world would momentarily cause them to replace their obedience with fear . . . and even denial.
The shout of the world is loud . . . and is contrary to the Word of God. I fear that shout is only going to get louder. Yesterday I heard a statistic that for the first time in the US, the number of people attending church fell below 50%. While I know that never represented the number of people following Christ, it just indicates that the church "fad" is changing. Going to church is no longer fashionable. Cheers for those who follow Christ are quickly changing to, "Crucify them!" My prayer is that I will stay strong and not allow the shouts of the world to influence my behavior as I seek to follow Jesus. My world is changing. Like a fad, what is popular one day, will be taunted the next. Within that, the only thing that stands true is the Word of God.
Lord give me strength to live out Your truth before others. Help me to continue to lay down the cloak of my life and continue to shout "Hosanna" . . . even as the world pulls back their cloaks. I pray that my faith will point others to the life-giving hope that only You offer. Your love for me is evident. This season is more than a time of Easter eggs and chocolate . . . It's a time given to reflect on Your love. You willingly sacrificed Your Son, Jesus, as payment . . . a payment to buy me back from the grip of death that I had earned because of my sin. My value is not found in who I am, but rather in what You paid to redeem me. Your love and sacrifice for me demands that my life shouts Hosanna. Help me to stay faithful rather than fashionable!
11:1 Now when they drew near to Jerusalem, to Bethphage and Bethany, at the Mount of Olives, Jesus[a] sent two of his disciples 2 and said to them, "Go into the village in front of you, and immediately as you enter it you will find a colt tied, on which no one has ever sat. Untie it and bring it. 3 If anyone says to you, 'Why are you doing this?' say, 'The Lord has need of it and will send it back here immediately.'" 4 And they went away and found a colt tied at a door outside in the street, and they untied it.5 And some of those standing there said to them, "What are you doing, untying the colt?" 6 And they told them what Jesus had said, and they let them go. 7 And they brought the colt to Jesus and threw their cloaks on it, and he sat on it. 8 And many spread their cloaks on the road, and others spread leafy branches that they had cut from the fields. 9 And those who went before and those who followed were shouting, "Hosanna! Blessed is he who comes in the name of the Lord! 10 Blessed is the coming kingdom of our father David! Hosanna in the highest!"
More than just BELIEVING in God, I need to be a FOLLOWER of Jesus.